 Localisation

:
Calculex, dans le quartier de New Asgard
Nom de code

:
God of Thunder



Mar 21 Aoû 2018 - 13:36

Notre tour-appart' va être rempli avec ces deux squatteurs.
Localisation

:
Calculex, dans le quartier de New Asgard
Nom de code

:
Valkyrie
Pouvoirs

:
Ceux des Asgardiennes



Mer 22 Aoû 2018 - 10:40

Ola tout le monde


_________________


Avoir une longue vie te permet de te racheté
Nom de code

:
Rescue
Pouvoirs

:
Aucun.



Mer 22 Aoû 2018 - 10:57

Il est vrai que d'un coup y a beaucoup de monde
Nom de code

:
winter soldier.
Pouvoirs

:
sérum du super-soldat & bras cybernétique.



Sam 25 Aoû 2018 - 23:19

Et boum je débarque dans le flood, ça sent le ramassage de messages pour le nazitage. Anne-Marie, si tu entends ça

_________________

I, was out my head, I was out of control; thought I was living, but I wasn't and sometimes, you crash and you burn before your once again whole. Gather the pieces to the puzzle.
Nom de code

:
Rogue
Pouvoirs

:
superforce, vol, résistance accrue, absorption des pouvoirs incontrôlée
Du Texte :
I believe that mankind's destiny lies in the stars. I believe that candy really did taste better when I was a kid, that it's aerodynamically impossible for a bumble bee to fly, that light is a wave and a particle, that there's a cat in a box somewhere who's alive and dead at the same time (although if they don't ever open the box to feed it it'll eventually just be two different kinds of dead), and that there are stars in the universe billions of years older than the universe itself.

I believe in a personal god who cares about me and worries and oversees everything I do. I believe in an impersonal god who set the universe in motion and went off to hang with her girlfriends and doesn't even know that I'm alive. I believe in an empty and godless universe of causal chaos, background noise, and sheer blind luck.

I believe that life is a game, that life is a cruel joke, and that life is what happens when you're alive and that you might as well lie back and enjoy it.



Sam 25 Aoû 2018 - 23:20

nooooooooooooooooooooooooooooooooooooo, you're tearing me appart Bucky !

_________________

some are strong

It'a a war, baby, this life. Who survives that, the lovers ou the fighters ? They sell us this lie that love's gonna save us. All it does is make us stupid and weak. Love isn't gonna save us. It's what we have to save. Pain makes us strong enough to do it. All our scars, our anger, our despair, it's armor. Baby, God loves the sinners best because our fire burns bright by anaëlle.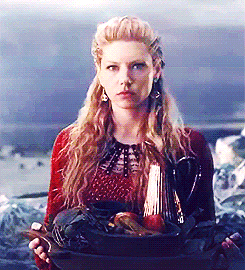 Age

:
28
Nom de code

:
L'Enchanteresse
Pouvoirs

:
Puissante sorcière
Du Texte :
I am here, I am here
I've already seen the bottom so there's nothing to fear
I know that I'll be ready when the devil is near
I am here, I am here
All of this wrong, but I'm still right here
I don't have the answers, but the question is clear
Presentation



Mer 29 Aoû 2018 - 22:16

Bonsoir tout le monde

_________________
Localisation

:
xandar. elle n'arrive pas à s'y faire.
Nom de code

:
aucun. elle fait partie de ceux qu'on protège, ceux que l'on cherche à nuire aussi.
Pouvoirs

:
elle est aussi humaine que vous et moi.
Du Texte :
but if the earth ends in fire and the seas are frozen in time, there'll be just one survivor. the memory that i was yours, and you were mine.



Mer 5 Sep 2018 - 21:18

hello

_________________




what things ☩

je veux ton âme ou rien, te montrer mes seins. Lécher ta peau sale, même si c'est banal. Je te veux pour amant, au milieu des champs. Être antisociale, ou une femme fatale.